4 tips to get crowdfunding support from the community!
We're not taking you through the 101 of Crowdfunding. There's already a wide variety of articles and information on Google if you need to find out more.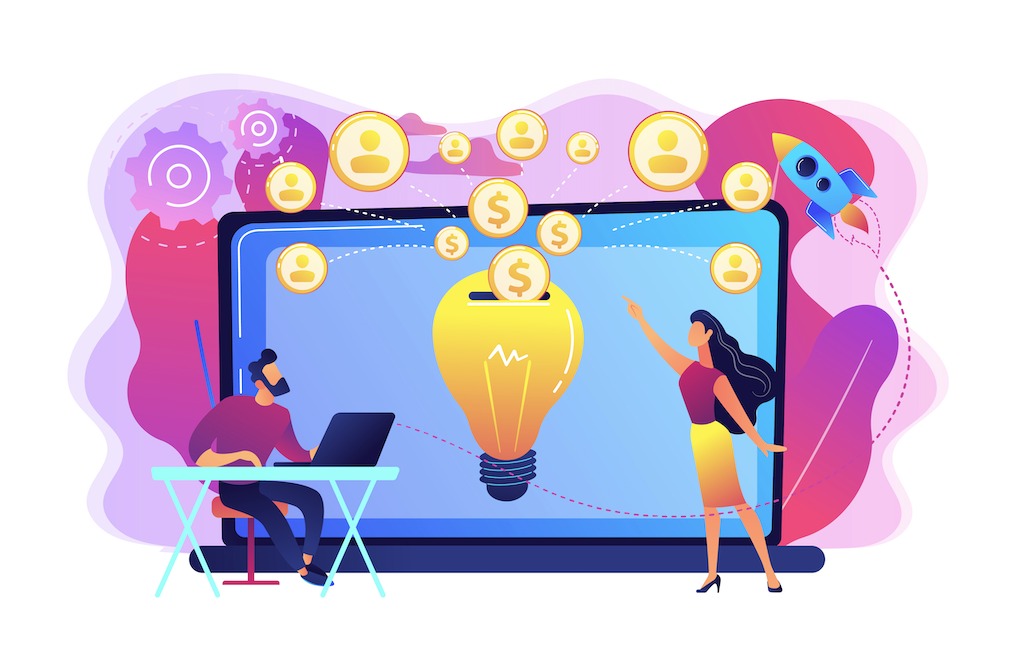 We're not taking you through the 101 of Crowdfunding. There's already a wide variety of articles and information on Google if you need to find out more information about crowdfunding.
Today, we're going to talk about the community aspect of crowdfunding together with Playlogue Creations, a company with Potato Production.
Playlogue had successfully funded their project in 22 hours, and had 891 backers and $53,100 (a whooping 5x of their intended goal) in support at the end of their Kickstarter campaign – Fly-A-Way: A Squawking Fun Game about Migratory Birds.
Why crowdfunding?
Obtaining the capital required to start a business has always been a challenge. Traditional venture markets may also not be viable funding options if your product is a prototype or on a napkin sketch.
Not to add that early-stage funding source will almost certainly cost you a significant amount of equity and control of your business. If you want to keep your business bootstrapped for as long as possible, crowdfunding may be for you.
A common strategy we've seen in recent days for new start-ups is to turn to crowdfunding sites like Kickstarter and IndieGoGo. Such platforms tap on the collective power of the internet's mass audience to give start-ups and entrepreneurs a new source of funding for their business ideas.
The social proof was one of the reasons why they embarked on the crowdfunding journey. They wanted to know the level of interest from the community and the worthiness of the idea. It also does help that the team also had a community of tabletop gamers, bird and environment enthusiasts to count on to make sure every aspect of the game was well thought about.  
The support you get from the community is what sets apart a successful crowdfunding to an unsuccessful one.
The community is the backbone of every crowdfunding campaign.
It is the reason why individuals are willing to take a risk to buy into an idea. Your community crave the story and journey behind your idea.
They want to be with you every step of the way; the exclusive access before the idea materialises. They want to be able to contribute to the final product by sharing their ideas and feedback.
And whether intentional or not, if you decide to crowdfund, you're already building a community.  
Here's how to make sure you get the support from your community.
1. Focus on them.
No matter how great your product is, you cannot underestimate the power of the community. The most important thing you can do before you launch is to build a dedicated community that is eager to support your product from the start.
Make an effort to stay connected with your audience.
You have to constantly find new ways to pique their interest, and keep them up to date on product delivery or delays. Consumers have more time than ever before to browse and buy products, so they'll look for something that speaks to them.
"Always think about the community you are trying to get support from. They have chosen to believe in your idea before they see the actual product. Keep your community in mind." says Simon Vincent, Content Strategist at Playlogue Creations.
Engagement is the foundation of this community.
You have to nurture them by sending updates, hosting live events on your social pages, and engaging with them in any way you can. Show behind-the-scenes snippets or even demonstrate your first prototype in action! The more you interact with your community, the more they will be invested in your product.
That is the type of community that will ensure your crowdfunding campaign is a success.
A tip from Lynette Lee, Head & Project Manager, Playlogue Creations is to take all feedback, especially the negative ones, with a pinch of salt. Simon also added, "Don't go on the defensive immediately. Understand the intention behind the feedback, guide the backer, and see if it actually makes your product a better product!"
2. Tell a story that prompts action.
People are inherently drawn to stories and can become heavily invested in the story as the story progresses. This concept should be applied to your crowdfunding campaigns too.
Instead of thinking "pitch your audience", try to tell the story behind your campaign.
"Don't just focus on selling your product. You need to be able to connect with your community through stories. Bring them through a journey with you." say Lynette Lee, Head & Project Manager of Playlogue Creations.
Share with the community why you invented your product, how your team came together, and how your product will one day change the world.
Don't simply ask for money. Give backers compelling reasons to support your project. Make your backers want to be a part of your story by making them feel moved.
Lynette and her team, Fly-a-way started because of a collaboration with BirdLife International (Asia). The team knew they wanted to do something new in the area of bird conservation that was fun and education.
With that, they chose board game as the medium to illustrate the drama of bird migration and invoke the urgency of bird conservation.  
3. Start your marketing strategy early.
After you've created your product or idea, it's time to sit down and create your marketing strategy.
This should be done 3-6 months before launching your campaign. Sure, a campaign can be more agile and launch faster in some cases, but especially for campaigns with a higher monetary goal, you'll need plenty of time to plan.
Lynette advises campaigners to start your social media pages right from the ideation stage. It's also a nice touch to bring your community through the behind-the-scenes and developmental stages.
The team also invested in an external marketing agency as they wanted a wider reach beyond Singapore. The expertise of the agency definitely helped with global penetration.
There is no one-size-fits-all solution, and you should be prepared to pivot and shift tactics once your campaign begins to generate data. Try not to spread your resources too thin and instead double down on what you've found to be successful early on.
Two quick tips from the Playlogue team:
1. The promotional video of your campaign page has to be kick-ass
2. No one is going to scroll through the whole page, so be strategic on how you place your content  
4. Maintain the momentum and spread more excitement!
The word is out and the community is raving about your product! 
But that's only the start.
You're going to have to maintain the momentum. In fact, this is the opportune time to ramp up your outreach efforts.
To name a few outreach strategies:
– Send out press releases (Keep your eyes peeled! We'll be releasing a special article on managing press releases in the coming weeks.)
– Reach out for influencer marketing and guest posts
People are spending more time online, searching for information.
Respond to the demand by, for example, sending out frequent updates to walk them through what's happening.
Rave about your successes, but also take time to address community feedback. This makes the community feel like they are a part of your project.
Contribute to your social media content by engaging your audience and demonstrating the impact your product can have.
Playlogue definitely wasn't going to let the social distancing of Covid-19 affect their engagement with their community. With that in mind, the team hosted a live playthrough session to keep the hype up with their backers.
Interestingly, the 4 players were Kickstarter backers who come up with the best entries for Fly-A-Way's bird caption contest.
Backers who are enthusiastic about your campaign are more likely to refer their friends and create their own content and social media posts about it.
Every crowd-funding experience will be unique, but researching those who have gone before you will go a long way toward ensuring your success. There is no one perfect strategy for a successful crowd-sourced campaign, but we hope that these lessons can help other aspiring fundraisers.  
---
We do encourage you to reach out to the team at Playlogue if you would like to have a chat on their kickstarter journey. Of course you can also reach out if you have an idea you would like to share or have a project you'd like to work on together!