Part 4 - The importance of having a good work-life balance
Think work-life balance is overrated? It's not. Here's why work-life balance is important to boost your working morale.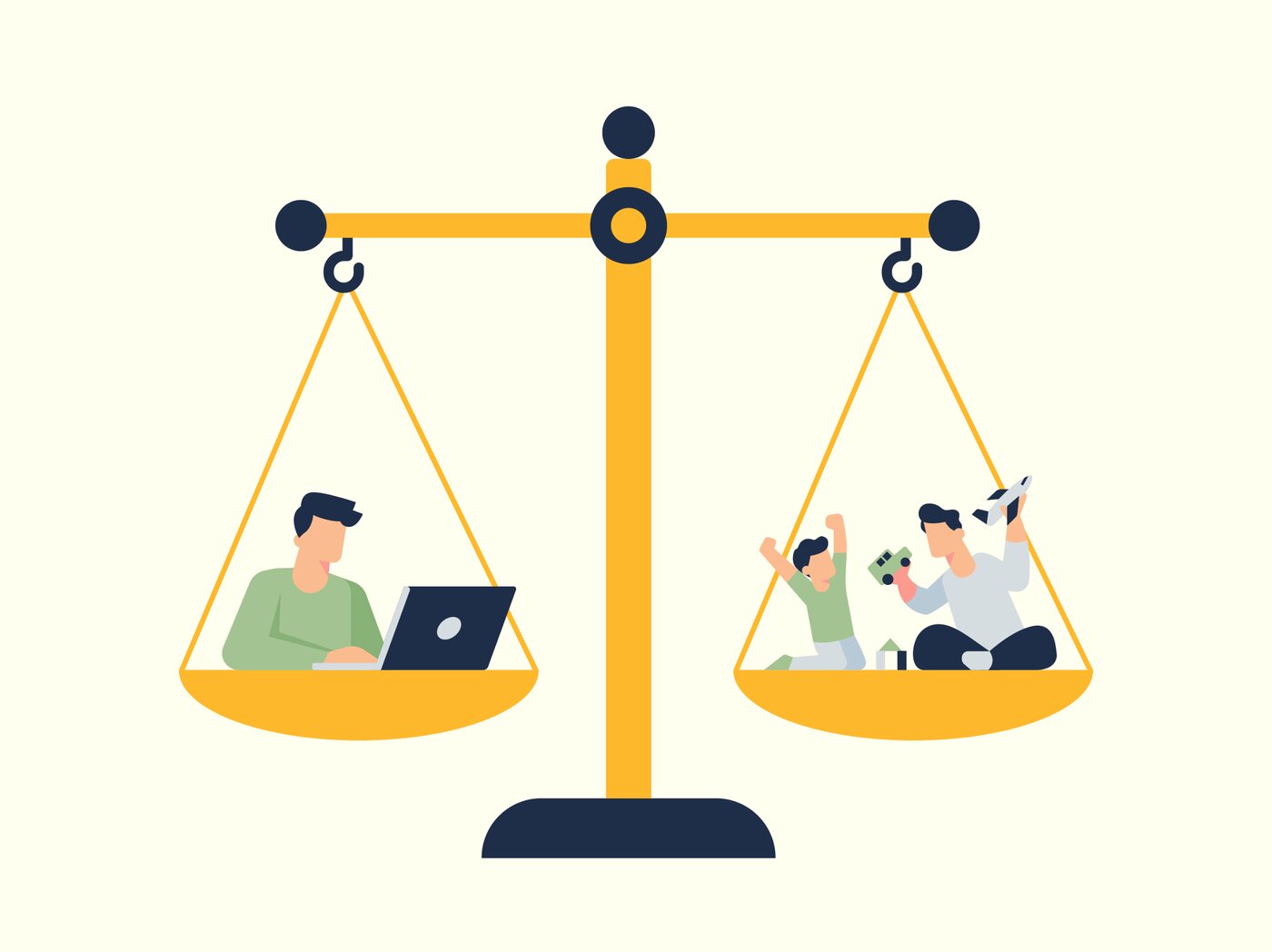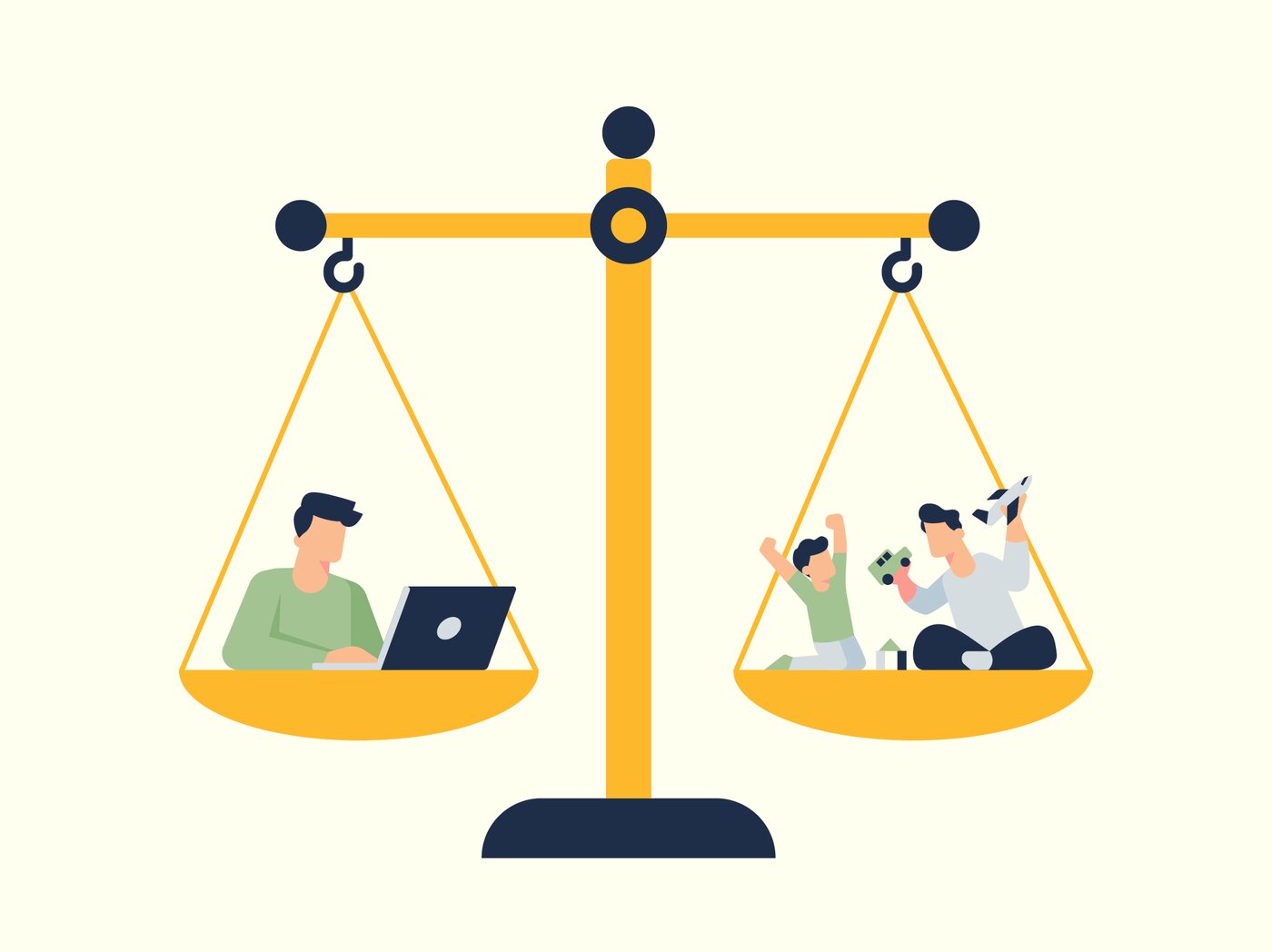 The global response to COVID-19 has resulted in the most rapid workplace transformation. The fact is that this pandemic does not discriminate. Businesses of all sizes have been forced to adapt their business models to changing demands. The need for speed to change will not be fleeting. Much has been shared about the changes for business needs. For the month of June, we wanted to share a little about the "people side" of change. From senior to middle management, to working level employees, mental wellness and families.
---
We are all aware of the importance of a good work-life balance. But what we need to know now is why we should work towards having one.  A good work-life balance allows individuals to manage their mental well-being without neglecting their own personal lives. It also helps to improve working morale as well.   
Challenges faced during COVID-19 period
The uncertainty during this period has heightened the anxiety and stress levels of many employees. This does not help in attaining a good work-life balance. Plus sometimes, employers not communicating frequent updates to their employees causes them to feel excluded and burnt out. 
Studies have shown that there is a 20% increase in the number of employees who experienced burnout during this period. Also, many employees have reported that stress, anxiety and job insecurity contribute to the deterioration of their mental health ever since COVID-19 has started. 
Although many companies have adopted a virtual hybrid model where half the team will work in the office while the other half works remotely, this model alone needs to be adapted to be effective. 
Every company has different working environments. Therefore the remote working arrangement needs to be designed well to retain the original culture dynamic and emotions of the employees. And good leadership management and communication with one's co-workers is essential for such a model to work.  
How can we approach this?
You need to start off by knowing that this is not a one-man show. Everyone has a role to play to contribute to the balance.   
If you are the employer paying the checks
1. Check-in on your employees frequently
Employers need to ensure that their employees are doing well physically and mentally during this period. 
How often do employers need to check-in?
Daily check-ins are done to understand what daily tasks your employees are doing and if they are on track with their work. Usually a simple text or short video call in a one-on-one setting would suffice.
Weekly check-ins can be conducted in a one-on-one or team based setting. A quick recap of the previous weeks' accomplishments can be covered following the current week's priorities. 
When conducting check-ins, keep it brief and direct to meet the meeting agendas. Also schedule the meeting regularly so that the attendees can anticipate and prepare well. End the meeting with a clear takeaway, conclusive decision and action call so that everyone will be on the same page.   
2. No working over-time
It is important to ensure that "new" working cultures don't start during this period.
The fine line between when one starts and ends work is extremely blurred. Especially during this period when one's office is one's home as well. Employers need to make sure that their employees are not overworked. 
It is best not to arrange meetings close to the end of working hours or send a work-related email at night expecting a quick reply. 
According to ManpowerGroup Singapore country manager Linda Teo, she asserts that it is important for employers to help their employees distinguish between work and personal life to prevent burnout and improve their mental wellbeing.   
3. Have more company bonding sessions
Employers can arrange for a company get away or relax session where everyone can attend and foster a better company culture.
At Potato Productions, the company organises events to gather employees to do activities like yoga sessions  in order to help everyone take a break from work and relax. This also allows them to bond as well. Such company events not only provide employees with a platform to destress and relax together, it also serves as a constant reminder to the employees that the company does care for their well being.
With the employees' mental well being well taken care of, not only does staff productivity increase, the entire morale and culture of the company would improve too! 
Studies have shown that employees who feel that they have a good work-life balance tend to work 21% harder than those who don't. So it is beneficial not to sleep on recognising your employees' needs and addressing them.  
If you are the employee receiving the checks
1. Know your strengths and limits
The only person who knows you the best is yourself. If you feel that you have too much work on your plate, it is okay to say 'no' to others. 
And I don't mean saying 'no' to socialising with your friends! 
Robert Cooke, a wellness advocate said during his TED talk, "it is all about developing awareness, acknowledgement and acceptance of one's current thoughts, emotions, environment and physical state."
We can take a break from work once in a while, listen to some music to let your brain relax. Go to the fridge and grab a piece of fruit or even some chocolate to indulge in.
2. Set aside time for personal development
It is important that you set aside some time outside work for self-improvement as well!
While it is good to devote yourself to your work, having personal goals for self-development is beneficial too. If you wish to learn a new skill or gain more knowledge, go ahead and plan out a schedule for it.   
3. Start with baby steps
Start off slowly. You can mentally disengage yourself from your work once it is past working hours. If there are no more urgent tasks due, move away from your desk and start doing other recreational activities. 
"My computer workstation is right beside the bed and over time, this shared space blurred with my mental state. I had to be extra intentional to create distance between work and rest, " says Gorden, an Escalations Associate at Airbnb. Time saved from his daily commute was redirected into exploring new hobbies, in addition to physical exercise and recreation.
As work-from-home normalised through the COVID-19 pandemic, teams also placed greater reliance on instant messaging to compensate for the lack of face-to-face presence.
Gorden also finds that effective communication between managers and other teammates is all the more key to delivering urgent asks at work, especially if they fall outside usual hours. This is an equally important contributing factor to overall mental well-being.
Kenneth, Editor and Content Strategist of Kontinentalist shared with us some habits he adopts to have a good work-life balance. On a daily basis, he will take some time out to exercise. Be it yoga, strength training or even go out for a simple walk. This helps him to take his mind off work and also helps him to destress.
He also aims to get about 7 to 8 hours of sleep everyday.
Just like Gorden, Kenneth works remotely from home, making it challenging to disconnect from work. So he tries his best to get out of the house and go back to the office during working hours to separate his working and relaxing space.   
It takes two hands to clap
Yes most of us thrive well in a fast paced working environment. But we don't seem to realise that our work-life and mental well being is not well balanced. 
Hence it is crucial that everyone slows down together, takes a deep breath and internalises fully if there is truly a balance between our work and mental well being. That way, we can move towards creating a better environment for everyone to thrive in.
---
If you like our content, please reach out to us at stories@potatoproductions.com. We're looking for content partners and we're excited to get more eyes on interesting articles!