Staring at the Sun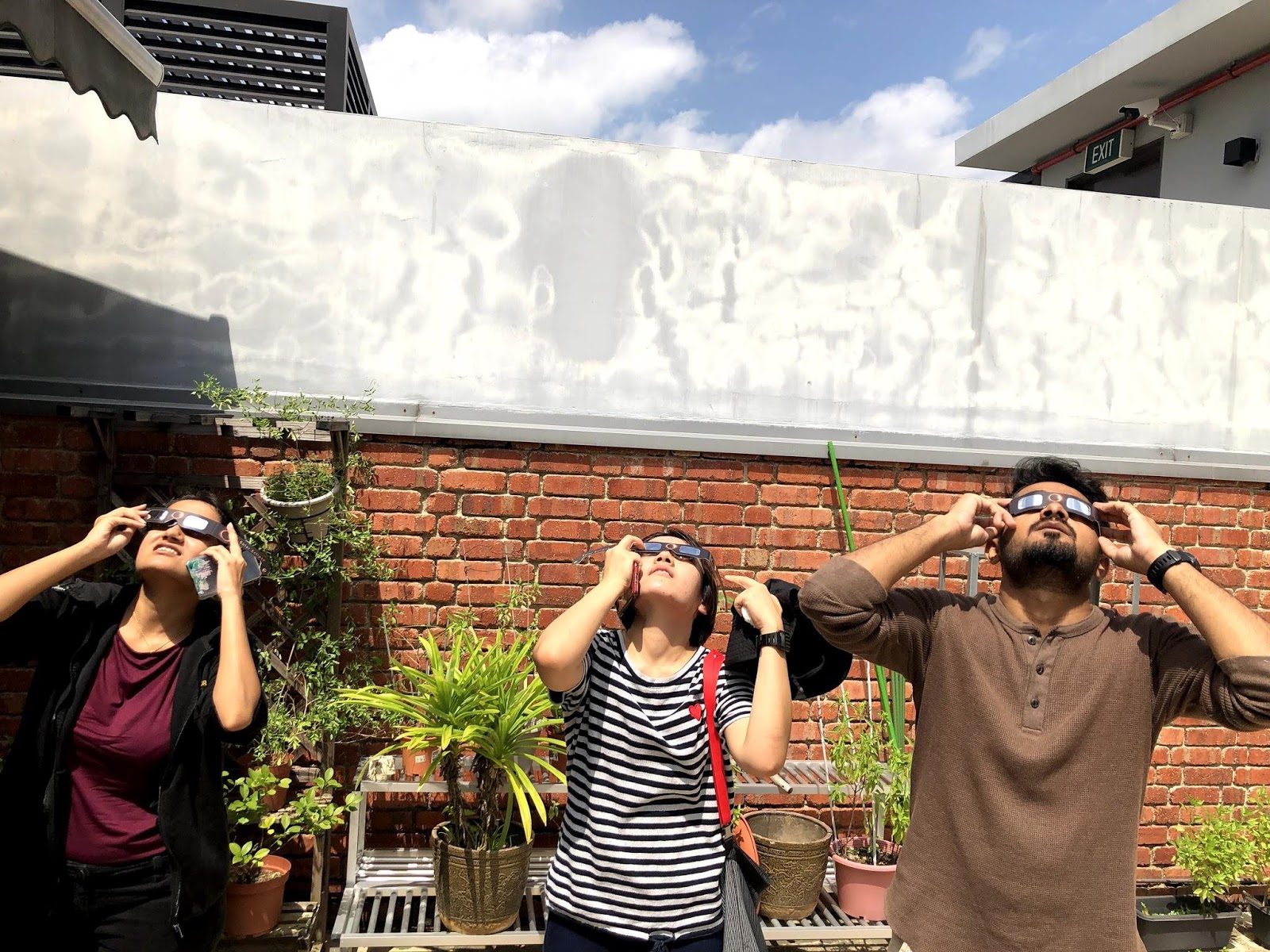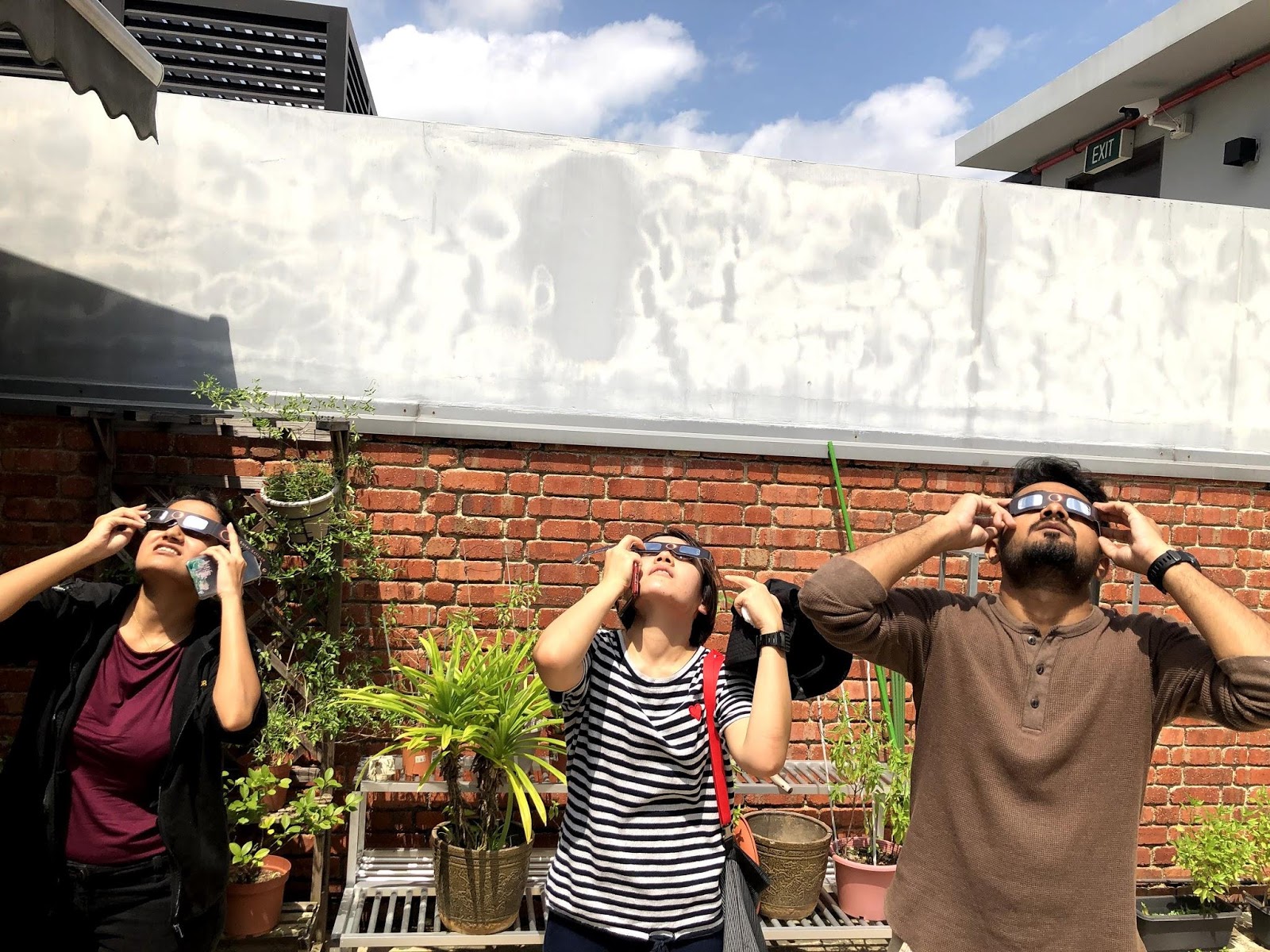 The moon sometimes just gets in the way, casting a shadow over everyone on what would be just another day.
On December 26,2019, a rare annular solar eclipse, known as a ring of fire, was visible from the rooftop of the Potato office.
Prompted by the strangeness of this transient midday darkness, or perhaps nothing but the innate curiosity of the world around us, a bunch of inquiring minds took a moment or two to take a break from the work of daily living to look up at our star. Not content with staring up at the sun, the Potato people asked questions, gained an understanding, joined each other in a shared experience, and some found beauty in what was otherwise "just a big shadow".
Perhaps at the end of 2019, taking a moment in the sun to look up from our tiny places on this planet to reflect in the shadow of the moon with a global perspective is just what we need for 2020, the year of hindsight.