The creative mind behind our new team of passionate board gamers
Read to find out how Oon Hong and her team started Fly-A-Way and eventually, Playlogue Creations.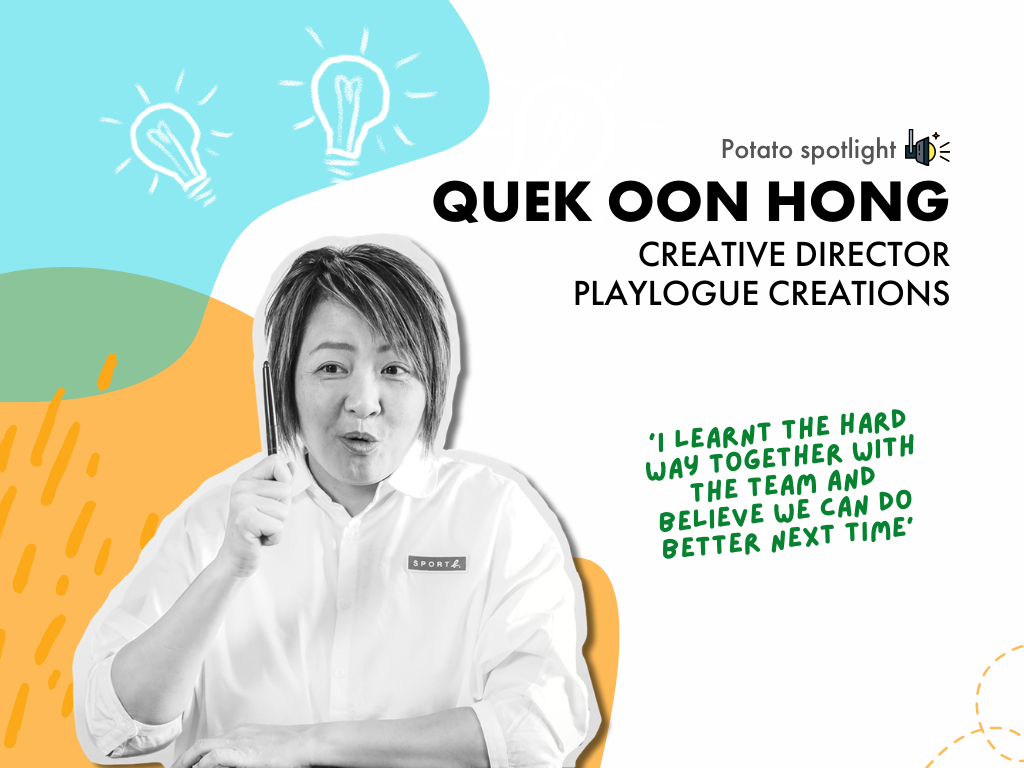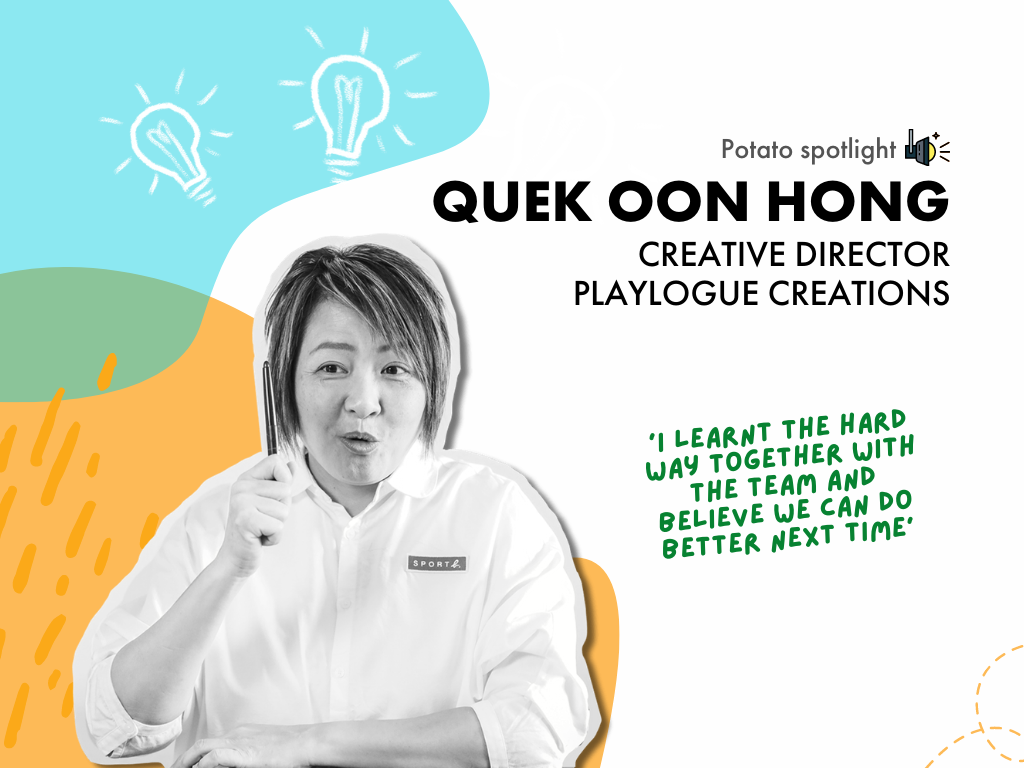 Many of us have been eagerly waiting for Fly-A-Way to arrive at our doorstep, and if you still don't know what that is – you are missing out.
Fly-A-Way is the brainchild of the Playlogue Creations team – the newest company within the Potato family.
As the Creative Director, Oon Hong uses the decades of branding and design experience that she has to steer the art direction of their projects. Her design projects look incredible, but what's make them better: they always tell a story. 
Read on to find out more about her and her new team!
1. What is your team's motivation in setting up Playlogue Creations?
After the successful launch of our 1st board game project Fly-A-way on Kickstarter, we don't want our efforts in developing Fly-A-Way to stop after fulfilment, as we realised from our playtests that people actually learnt a lot about migratory birds through the game. It led us to believe that board games provide such wonderful space to be creative and connect with people!
2. What is your greatest hope for Playlogue Creations?
To become a game leader in Asia Pacific and publish more board games that create environmental and social awareness.
3. What is the most exciting yet scary part about starting a new company?
I am very excited that I can venture into the game industry, but Covid brings uncertainties. Some things didn't go as planned, which I fear the most, but this also enabled us to try new things to work around the situation. During circuit breaker, we had playtests on Tabletopia so we could continue finetuning the game. We also took the opportunity to attend various game courses online to expand our knowledge and explore other possibilities.
4. What is your favourite game and why?
I started to play more games after designing Fly-A-Way. One of my favourite games is PARKS. The gameplay is fun and relaxing. You can imagine walking through the different national parks and admiring the art illustrated by 36 artists! I love the cute little tokens too!
5. What have you learnt from creating Fly-A-Way?
Besides creating the game, I've learnt many things: production, international logistics, regulations, social media marketing, building partnerships with overseas and local gaming communities, even the launching of a Kickstarter project. I learnt the hard way together with the team and believe we can do better next time. During this brand new journey, I realised when I learnt new things, it always excites me and motivates me to venture further.
As the quote says, "Never be afraid to try something new because life gets boring when you stay within the limits of what you already know."
6. What were your responsibilities as a Creative Director when your team was creating Fly-A-Way?
I am in charge of the game's overall art direction and graphic design, especially with my branding design experience to make sure Fly-A-Way has a consistent look and feel with solid storytelling. I am glad that I had a great team, especially the illustration of 48 birds! It was a long process to go through every single detail of individual birds!
7. Describe the first impression you had of each of your 4 team mates!
Lynette – A quiet & sweet lady (i was wrong 😛 )
Simon – A witty guy (can tell from his eyes)
Key – He sweats a lot (even though he is a skinny guy)
Iris – Black Pink girl (very predictable)
8. In your opinion, what is the quirkiest thing about Potato?
We have the quirkiest boss who loves puns so much! We could even collect his puns to publish two booklets! (1 of them is downloadable from the Potato website!)
9. Which fictional world would you want to be part of?
Pandora – The World of Avatar! Love the beautiful land and the magic of nature. How wonderful if I can ride the dragon and glide through the magical world! But not the look of the natives of Pandora!
---
Visit their blog to find out more about Oon Hong and the Playlogue Creations team!