The 'IT guy' everyone turns to when the WiFi is on the fritz
Meet Saad, the Chief Geek of Spudnik Lab, as he shares about what it means to use his skills in tech to help make a difference!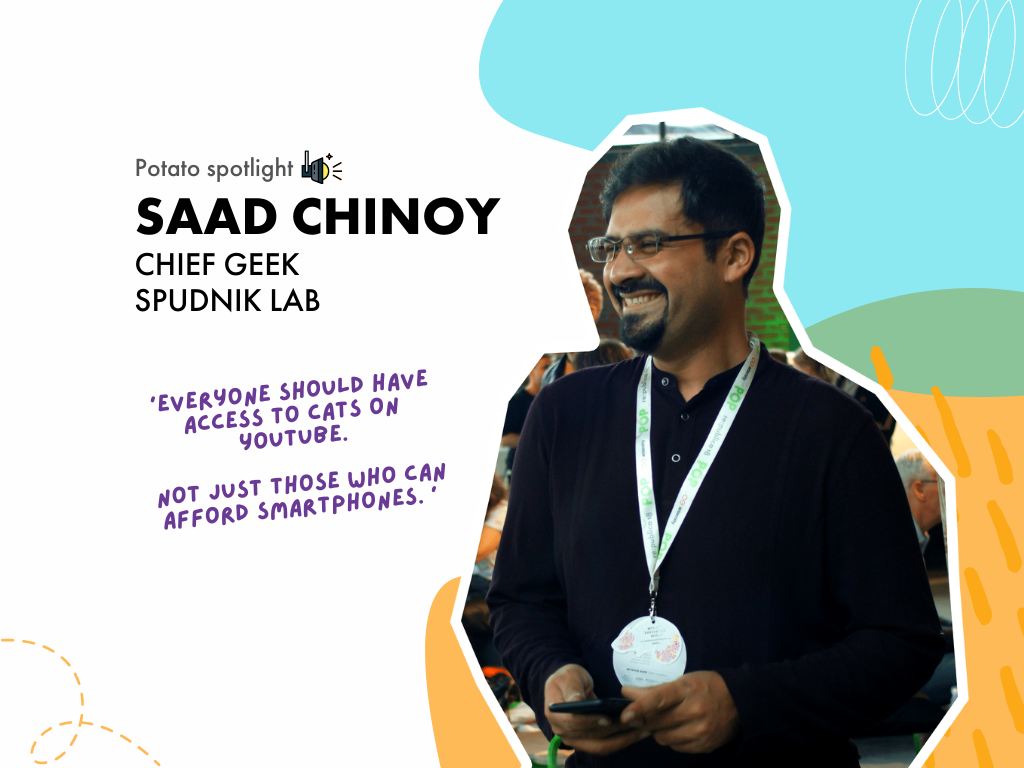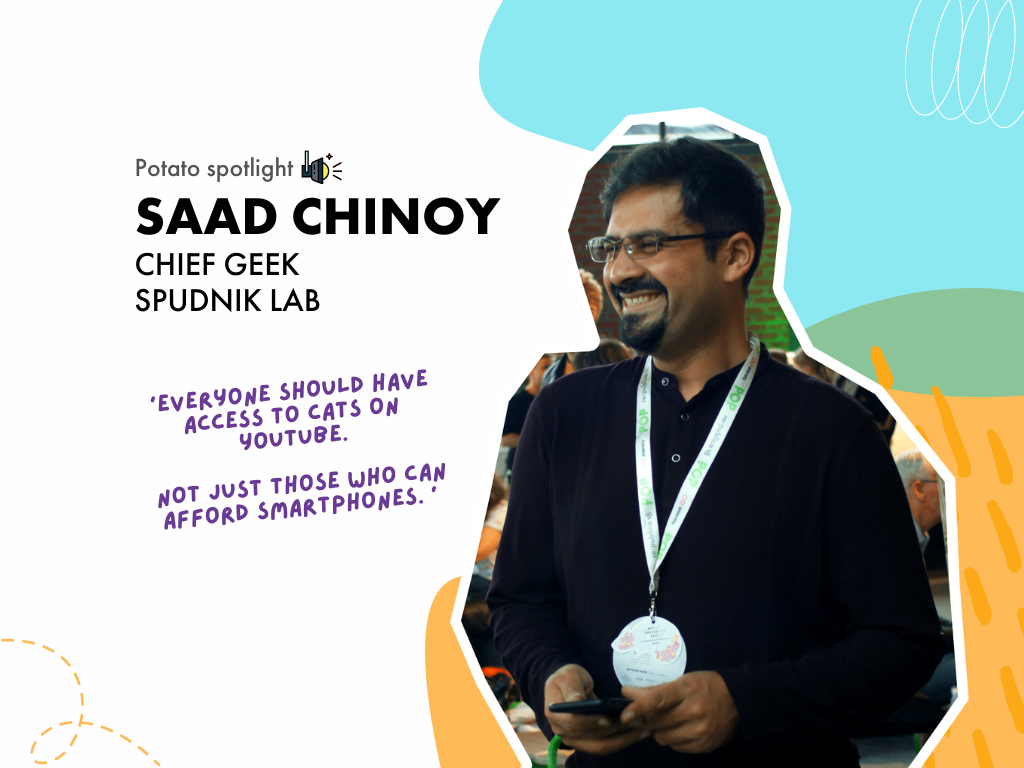 Meet Saad, the co-founder (or Chief Geek, with a creative tech spin to it) of Spudnik Lab! 
Phones, laptop, TV might be easily accessible to all of us, but there is a portion of the world who lacks accessibility to stay connected. That is where Spudniklab comes in. Saad leads a team who is passionate in bridging the digital divide, especially through frugal innovation. 
He shares about what it means to be an 'IT guy' and how he uses his skills in tech to help make a difference.
1. Tell us a little about yourself! 
The stereotypical "IT guy" from India who people instinctively turn to when the WiFi is on the fritz. Challenging stereotypes aside, I love the potential that digital and tech enables when used as a common ground for social collaboration and innovation; #TechForGood in other words. Being a #maker of sometimes useful things and with a constant desire to connect things to the internet, this digital world is growing increasingly physical with the Internet of Things, AI, Machine Learning, NFT's, Robotics, and digital fabrication. The maker mindset is an excellent strategy for innovation: adaptation, improvisation, and sharing. I heart Makerspaces and Hackerspaces for this.
2. What is the most interesting thing you are working on right now?
Nearly half the world's people remain offline. An even larger percentage of people struggle with sufficient quality internet access. This tends to be marginalized groups and LMICs. With the global pandemic having thrown this into sharp contrast, SpudnikLab is just getting started with addressing the growing #DigitalDivide. Applying frugal innovation using low-cost semi-smartphones to digitally skill and inform the newly connected – the aim is to leverage digital potential to enable socio economic inclusion.
3. What is a common misconception about your job?
Being a geek talking about digital inclusion, SpudnikLab is perceived as "Tech Startup" in spite of working on Social Innovation. By this logic, any company that affects change using digital would be a "Tech Company". That's an awful lot of tech companies.
4. What makes technology interesting to you?
Memes. This may sound strange but "A meme is an idea, behavior, or style that spreads by means of imitation from person to person within a culture and often carries symbolic meaning representing a particular phenomenon or theme." — Wikipedia
Being a true outcome of the collective participation digitally connected, they're nearly as universal as the #selfie 🙂 or the emoji, tech has tremendous potential in bringing people together. Also, cats on youtube. Everyone should have access to cats on youtube; not just those who can afford smartphones. 
5. When you are working with your colleagues without any tech background, how do you communicate technical information to them?
It's just communication, technical or otherwise. As with any intangible abstraction we like to use metaphor. Like the ball-and-stick model used to describe shape of molecules in Chemistry, tech metaphors are simplistic but lend themselves to specific interpretation. How big is a "Cloud"?
6. What is the best advice you can give to someone who just started their tech career?
Don't think of your career as just "tech", your professional certification is not a definition. How is the thing you've helped build going to be used, and to what end?
7. What's one thing that surprised you about working at Potato?
Diversity. Having worked with several long-term Potato initiatives, the diversity and willingness to try new things is what stands out for me. Being part of and facilitating a conducive environment for such initiatives depends almost entirely on the personalities and the minds at work. 
8. What is your go-to productivity trick?
Coffee. Humanity is caffeine dependent, reasoned thusly: We're all dependent on digital systems, which depend on the tech skills of geeks, which depend on caffeine to get things done. It's like a syllogism, I call it a #sillygism.
9. What is your weirdest habit that everyone knows about?
Being a coffee snob 😉
10. What's your secret talent that no one knows about?
Remains a secret talent that no one knows about. 
---
If you would like to have a chat with Saad for more information on Spudnik Lab's services, click here!